I love my clients! Many are friends. Some feel like family. One thing I love about my job is being a part of your big milestone. Getting into that first house. Upgrading as you've always dreamed you would. Downsizing to simplify your life.
Well another thing I love is joining in your excitement and helping you celebrate. Recently, some great friends (clients, but more friends than anything) got ENGAGED! I missed the party when the surprise proposal took place, but I still wanted to help celebrate.
One thing they love? Flannel. So, when you get engaged and you love flannel….this is what I'll bring you. YUM!
Here's to a lifetime of love and sealing the deal at your wedding next month! Can't wait for the big day!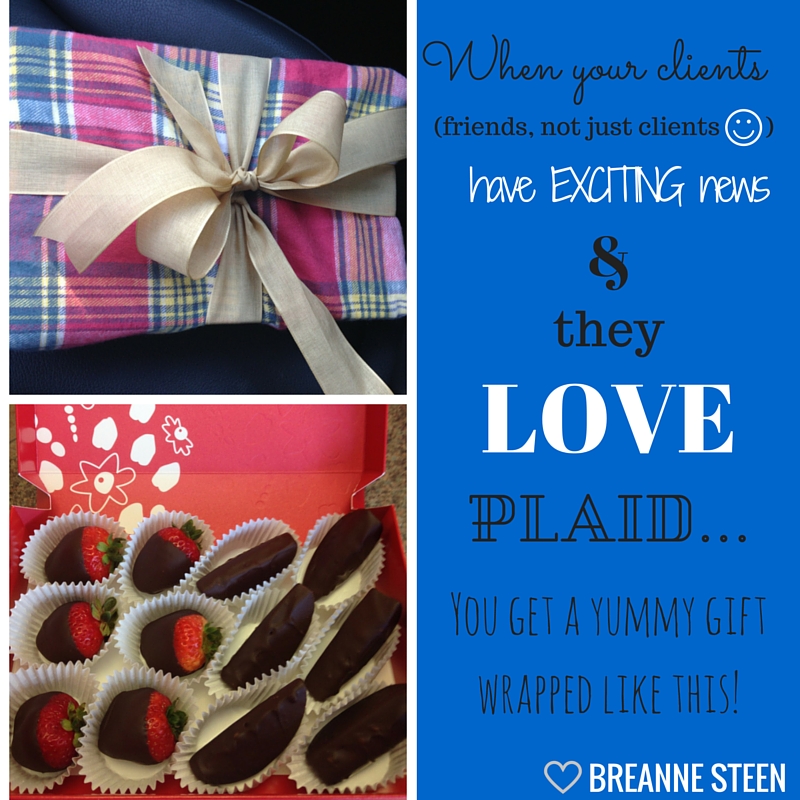 Breanne