Update on Peach Hill? It sold in 4 days! This is a perfect example of how team work with my sellers and preparation before we list your home pays off. This home showed so wonderfully and the sellers really took a lot of pride and care in preparing it for sale. They were open to feedback and guidance before we listed and it has paid off!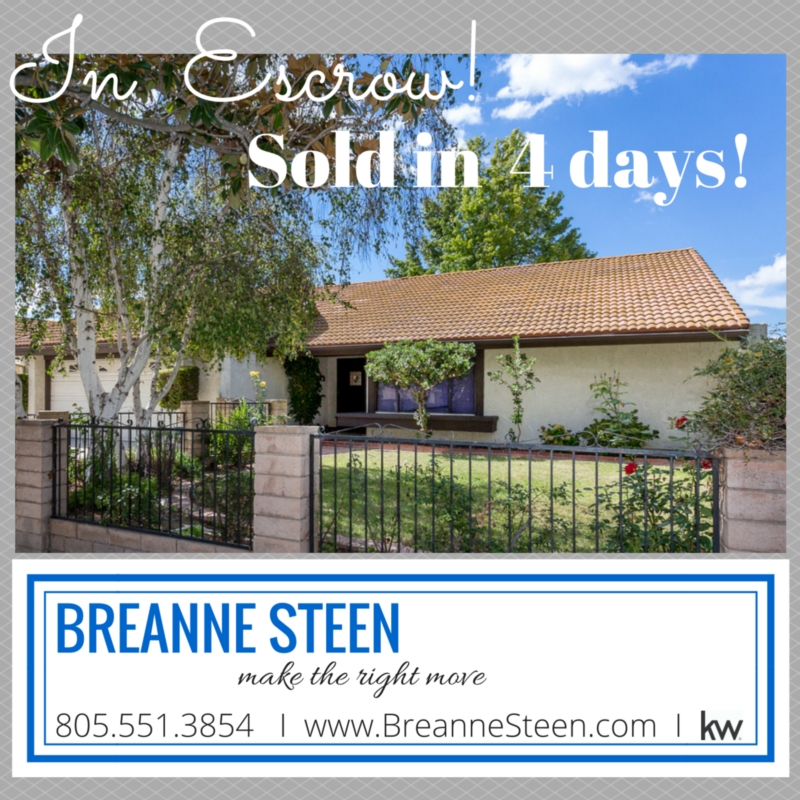 If you are thinking about selling, please, let's meet before you are ready to list. I have a very detailed plan of action to ensure we get you top dollar for your home. It's not too overwhelming and I'm with you, at your side, as a team. We can help you get the same results. Don't wait til the last minute. Let's plan and prepare together.
Who you work with matters!
Breanne
805.551.3854