I'm feeling especially grateful for the wonderful place we call home today. Realizing that it is all because of the men and women who have stepped up and served, protecting our freedom! Thank you, sincerely, for all you have given us! Our country and towns are great because of YOU!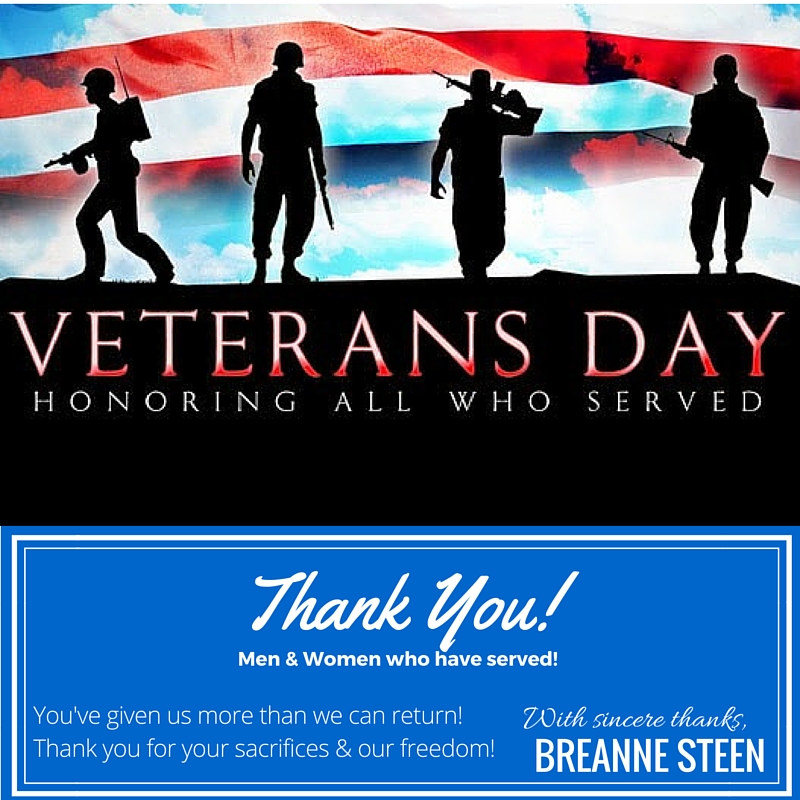 Now, of course, being in real estate, I have to say that one of the best loans out there is a VA loan! A fantastic benefit reserved only for those who have served. It makes getting into a home (especially in expensive California) possible! Not everyone knows the perks of a VA loan or that having the right agent matters when working with a VA loan. If you have questions, or know someone that should be taking advantage of this program, simply call, email or text. I'm happy to go over your options with you.
Thank you, Thank you! All who have served and serve!!!
Giving thanks for you today!
Breanne