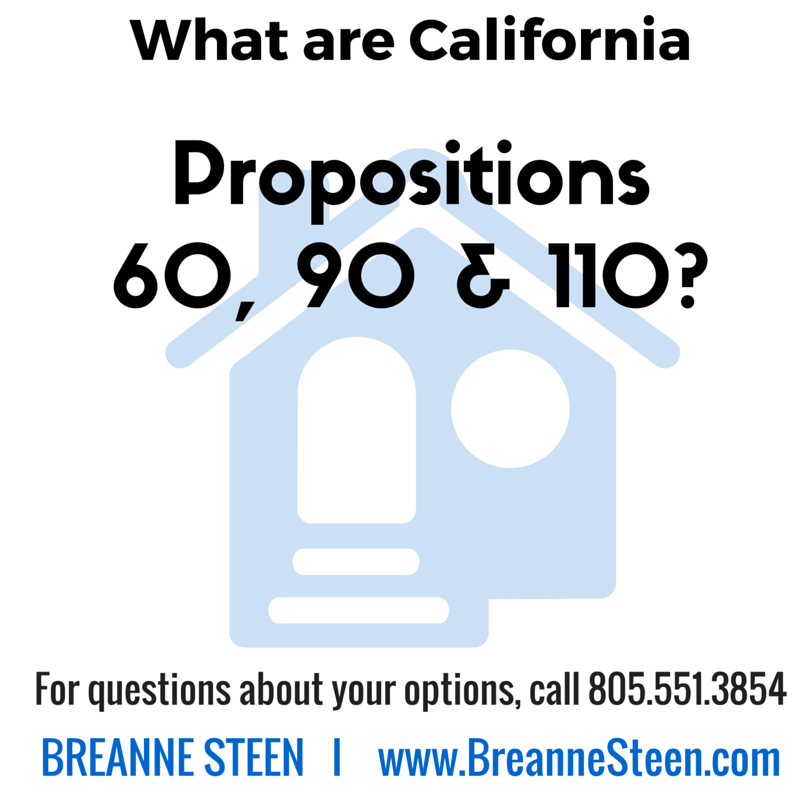 Curious if you can take advantage of any of these constitutional amendments? Here is all the latest information.
Please click the link below to read all the details.
Click Here to Read all the Details

If you have questions or are looking to utilize one of these propositions in the sale of your home, please give me a call or email me so that I can assist you through this process.
I am easily reached directly at 805-551-3854 or Breanne@BreanneSteen.com
I'm here to help!