Nope, not the president speaking! It's me, and I'm back with an update on the state of our market. Have a quick look…
We hope your 2016 is off to a great start! Today, we are here to share some of the year-end numbers for our local market. As you'll see, we've improved across the board. Sales and prices are up, while our inventory is still very low. To get the details on all the latest market stats, watch this short video!

Happy New Year and have a great week!
Breanne
p.s. As I subtly hint in my video, our team is growing this year! We are more ready than ever to help you tackle and achieve your real estate goals. If you're thinking of making a move, please share your plans with us here. We'd love to formulate the best plan for you to leverage the market!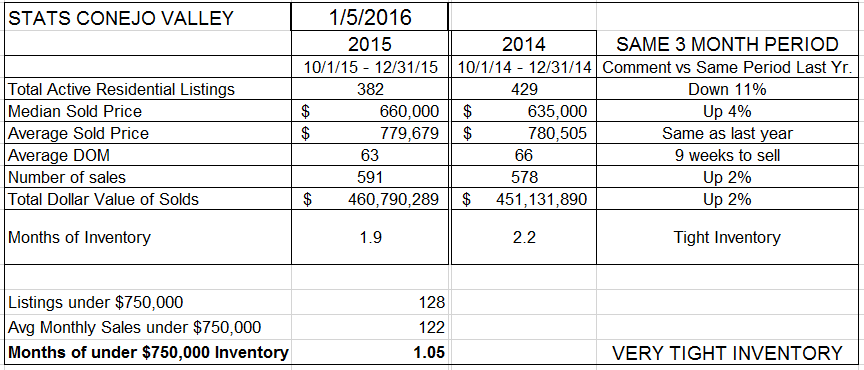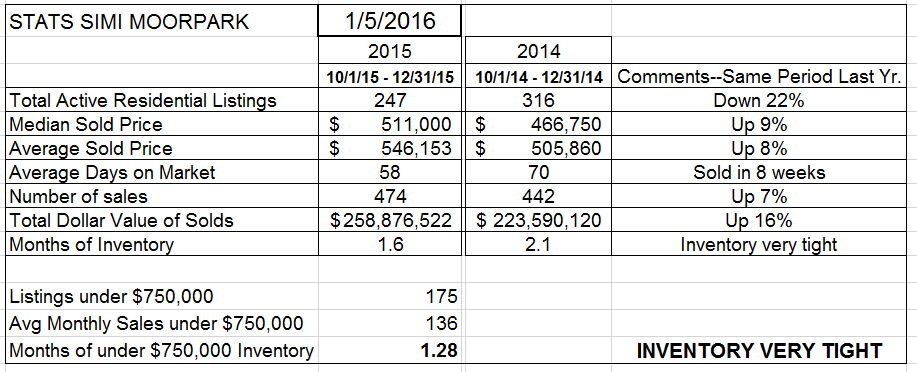 Statistical charts above courtesy of Chuch Lech! Thank you Chuck for always providing these visuals!