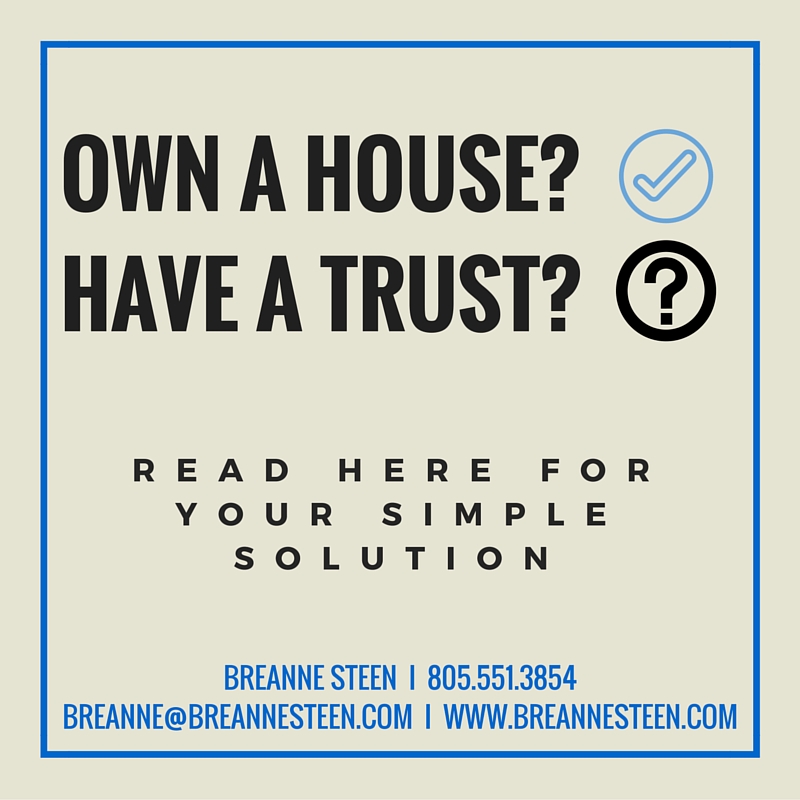 Probate??? That's the last thing your family will want to deal with if they are ever faced with a time you're no longer around. If you pass and your home is not in a Trust, this is where your home will land. The land of probate. Until…now!
I would like to share exciting news about a new Deed that Legislation signed into law, effective January 1, 2016. This new Transfer on Death Deed creates a non-probate method for you to convey interest in your real property upon death.

I have a quick email I can send you with an informational flyer from my title rep, answers to frequently asked questions and of course, the actual forms need to record the deed.
If you or someone you know can benefit from this new Deed, simply click HERE and I'll reply with all the information you need.
Of course you can call me and I'll be happy to deliver or mail it to you. Just say the word.
Always lookin' out for you!
Breanne Steen
805.551.3854
Breanne@BreanneSteen.com